We are in the process of updating the content for this web page.
Please contact us if you would like any further details on the items listed here – Thank you.
ALICE IN WONDERLAND EXPERIENCE
Do you want an imaginative, magical experience? then this timeless theme appeals to all ages and a wide range of celebrations from Children's Parties to Memorable Weddings.
We have put together resources and props for 3 versions of this party but are adaptable and if you have specific requirements please book an appointment at our showroom.
Queen of Hearts – This eye catching theme is great for girl's parties, Valentines occasions, small corporate events and parties up to 80 guests.
Mad Hatter's Tea Party – A whimsical theme suitable for boys and girls or fantastical, crazy, quirky parties and small weddings.
Alice in Wonderland – A third bespoke version to meet individual requirements for a mix of adults and children for a small themed wedding. We also have resources for an Alice Tea Party for young girls.
Launch date: April 2019
THE CARNIVAL EXPERIENCE
This is a bright, colourful theme popular with children and families. We can provide resources, activities and props for Birthday Parties, Family, School & Community events.
Circus Party for young children aged 3-6
Carnival Party for older children aged 6-10
Carousel Party for family and community events with adults and children.
We can also put a bespoke themed package together for groups of children at weddings.
Launch date: April 2019
THE SEASIDE EXPERIENCE
This is a great theme for the late spring, summer and the early autumn months. We can provide lots of resources and props for Children's Parties, School & Community Events.
Tropical Party – For girls.
Caribbean Party – For boys or a mix of boys and girls.
Nautical/Pirate Party – For boys.
The Great British Seaside – for family & community events.
For Seaside Themed Corporate Events and Weddings or a Beach Themed After Wedding Party contact us directly for bespoke packages. There is a high demand for these resources June, July & August so early booking is advisable.
Launch date: April 2019
CHRISTENINGS / BAPTISMS / BAR MITZVAHS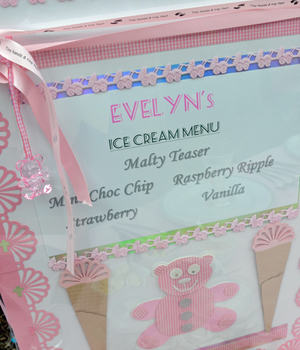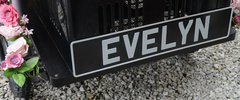 ---
Ice Cream Parties, Lancashire, Yorkshire, Greater Manchester, Cheshire, North Wales, Merseyside, The Wirral, Cumbria. Great idea for corporate staff summer bbq party, Christmas office parties, Winter Weddings and Winter Wonderland themed events. Milestone birthday parties, anniversary events plus Christening & Naming Ceremony packages available too.