The Ice Dream Experience brings you award winning hand-made 'Moo 2 You' real dairy ice cream to your event – for when quality matters.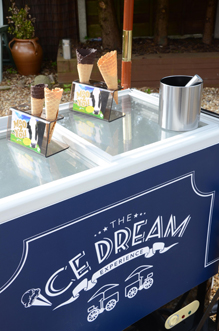 Moo2You is proud to produce over 80 flavours of their delicious ice cream which is still hand-made using traditional methods at their Lancashire Ice Cream Farm in the North West of England. Included are many old traditional favourites such as Mint Choc Chip and Rum & Raisin together with many new truly scrumptious ones with a modern twist such as their award winning Pistachio ice cream.
New flavours are introduced periodically throughout the year keeping those taste buds tantalised and ensuring that you can have a new 'Ice Dream Experience' time and time again! What you can be assured of is that whatever the time of year, there will be an Ice Dream Experience ready to whisk your taste buds into meltdown – whether it be Cream Egg flavour at Easter time or Christmas Pudding flavour in the festive season.
When making a booking you can request up to 6 flavours of ice cream depending on which Ice Dream Experience you choose. We have shortlisted a selection of 30 ice cream flavours for you to choose from. For certain special occasions or events you may wish to have a refreshing sorbet on board so we also provide a couple of the most popular flavours to choose from.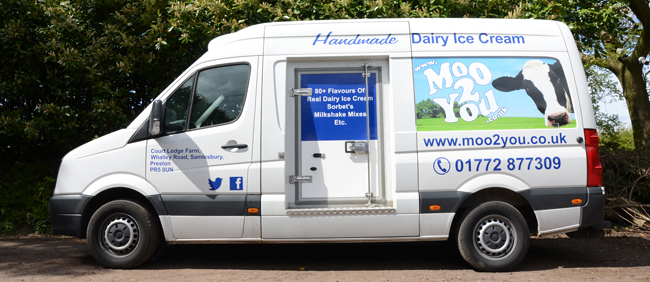 It's not just our ice cream that we are particular about, our traditional waffle cones are made by Antonelli Brothers "Cones for the Connoisseur" since 1912 and are made to the highest standards using only quality ingredients too.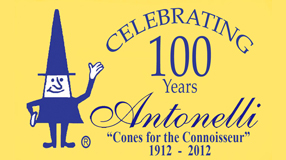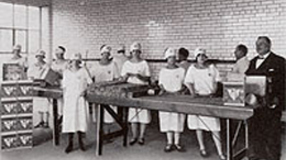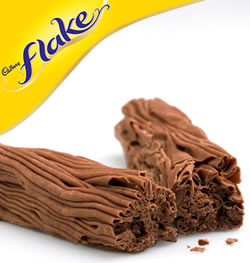 And as for our choice of chocolate flakes, we don't use imitations; there really is only one, crumbliest, flakiest milk chocolate…
Ice Cream Fit For Royalty…
By Royal Appointment, Prince Albert and Queen Victoria stopped off for a Royal Scoop when taking part in the 250th Anniversary celebrations of the Bridgewater Canal, Salford in 2011.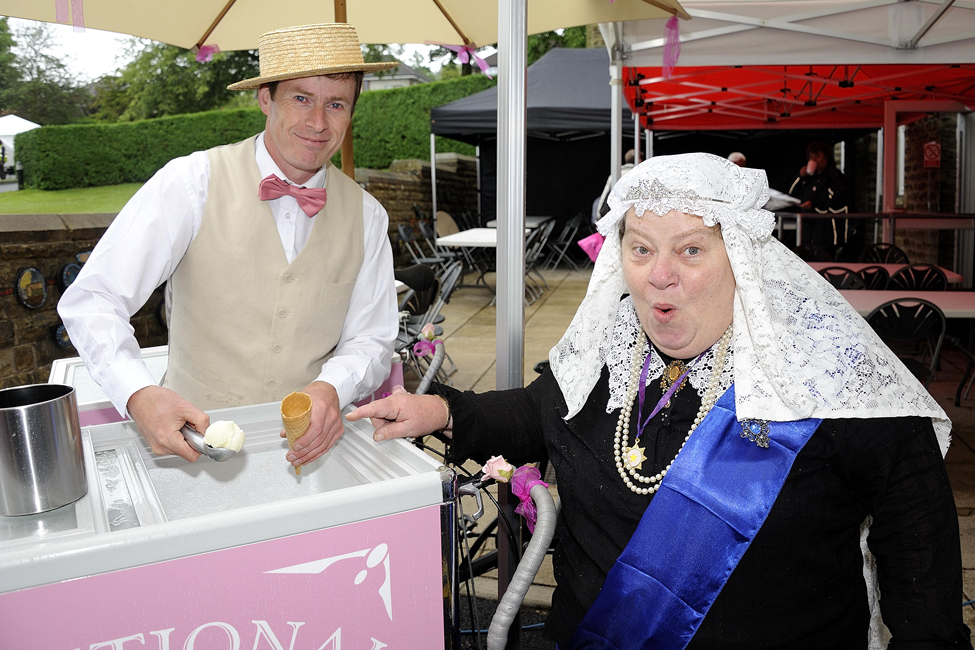 Queen Victoria was so impressed (or should that be 'a-moosed'!) she tracked us down again, this time at the 120th Anniversary of Pound Day held at the Child Action Northwest headquarters in Wilpshire in 2012.
The Ice Dream Experience are a regular exhibitor at one of the largest and most prestigious annual food shows in the North of England. Hosted by Michelin starred chef Nigel Haworth, the event gives everyone attending an opportunity to taste one of the best hand made ice creams around…
Quality Assured…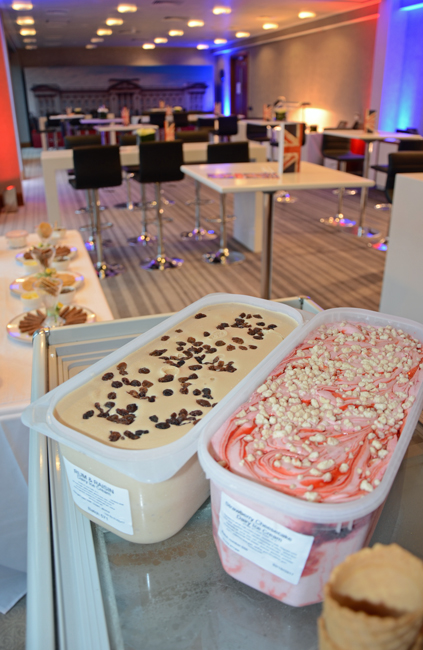 Since early 2011 we have served Moo2You ice cream at weddings and events all over the UK including events for well known TV chefs such as Jamie Oliver and James Martin, so you can be assured you are receiving a quality product and that you are in the safe hands of a professional company in delivering your Ice Dream Experience.
Left: 2016 Corporate function at Hotel La Tour, Birmingham – home to Marco Pierre White's first English Chophouse Restaurant.
Special Dietary Requirements & Allergens
We believe Ice Dreams should be for everyone and so we also cater for anyone who has special dietary needs e.g. diabetic ice cream can be included at no additional cost. Please let us know when making your booking if any such requirements apply.
Legislation changes that came into effect on 13th December 2014 relating to allergen labelling and marking mean that we will communicate and make available information regarding allergens on all the food products we use.
Moo2You is a real dairy ice cream and is hand made on a line that also contains nuts, peanuts, eggs, soya and cereals (gluten). If in any doubt, please contact us for further information.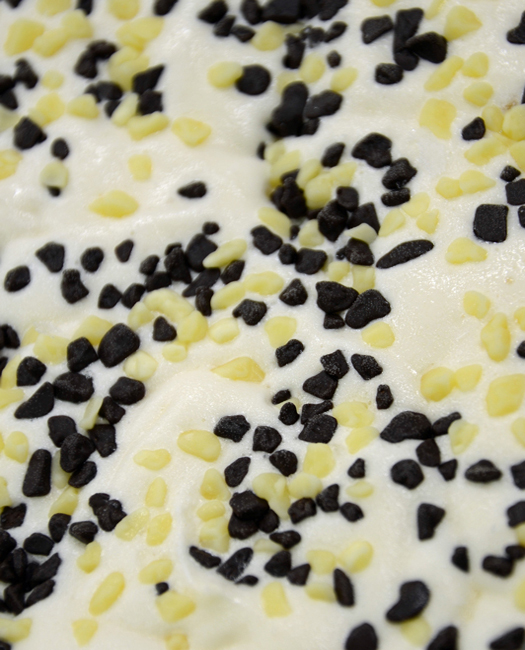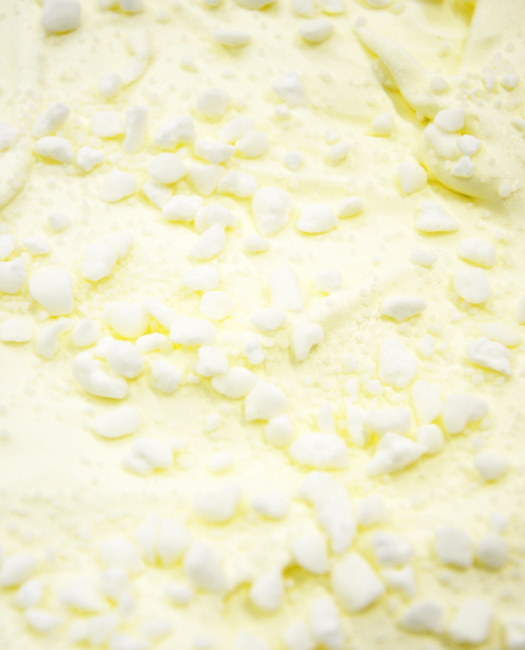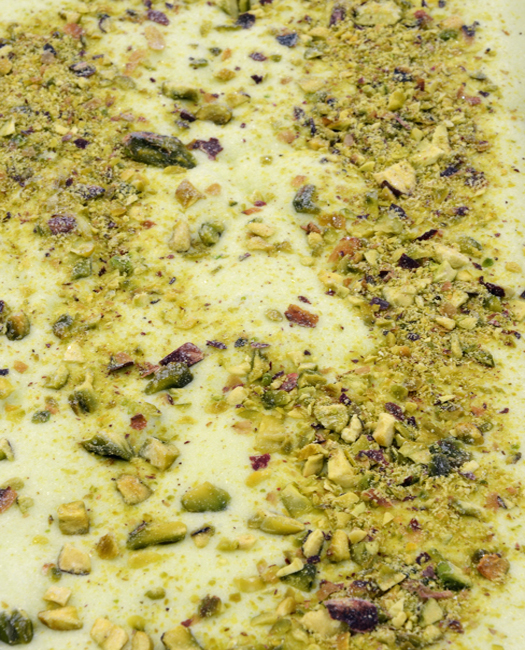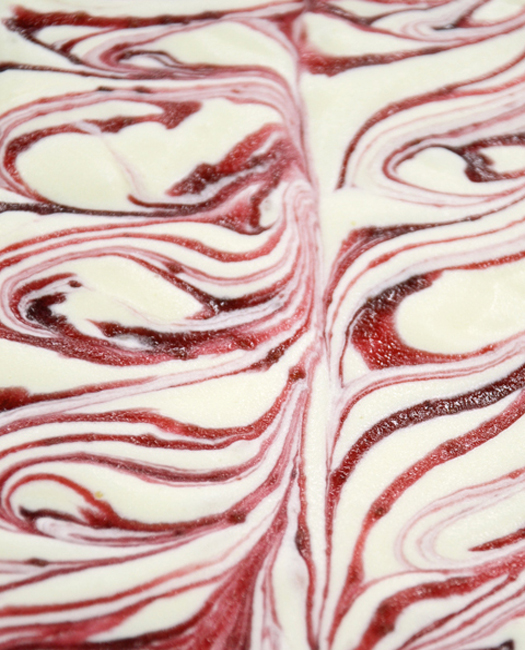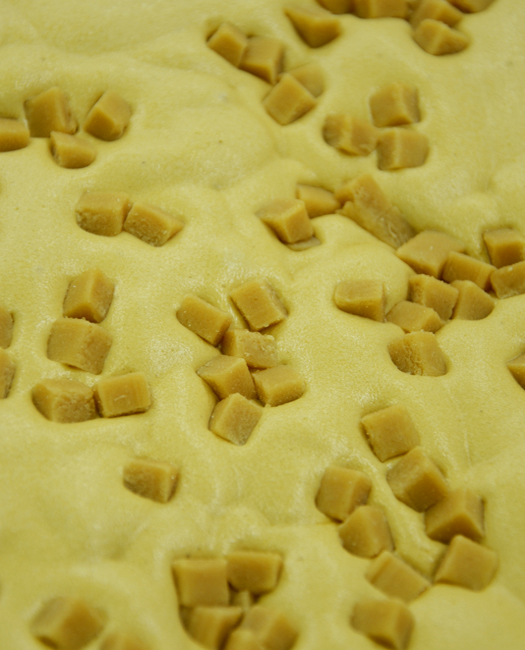 ICE DREAM FLAVOURS

SEASONAL FLAVOURS

SORBET FLAVOURS
Please note all the above ice cream images are not standard web-based library images.
They are photographs taken by us to show you exactly what we serve – premium quality hand made real dairy ice cream!