We are in the final process of updating the content for this web page.
Please contact us if you would like any further details on the items listed here – Thank you.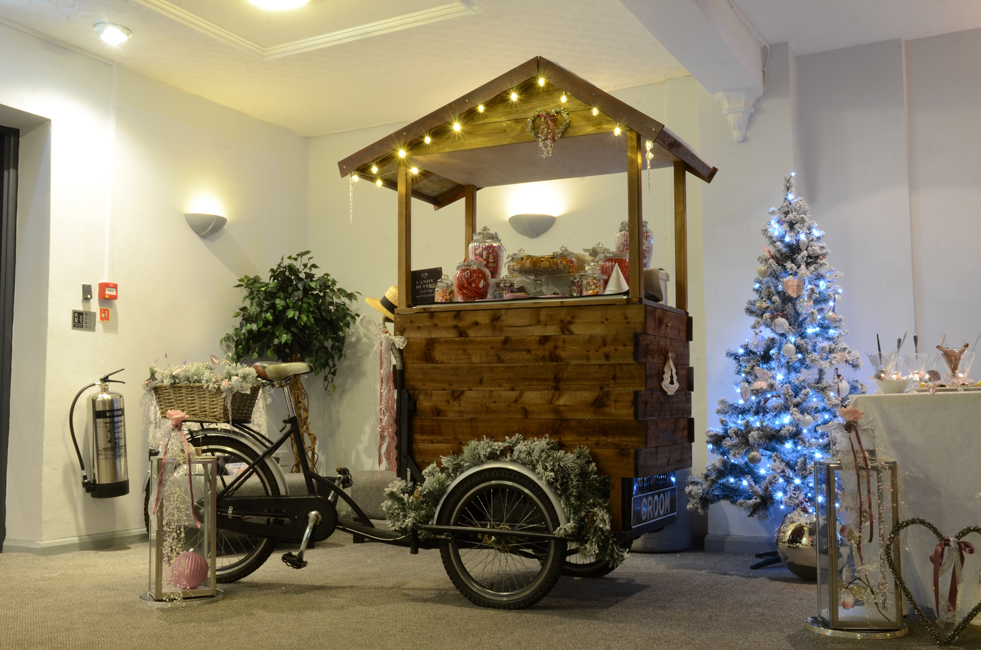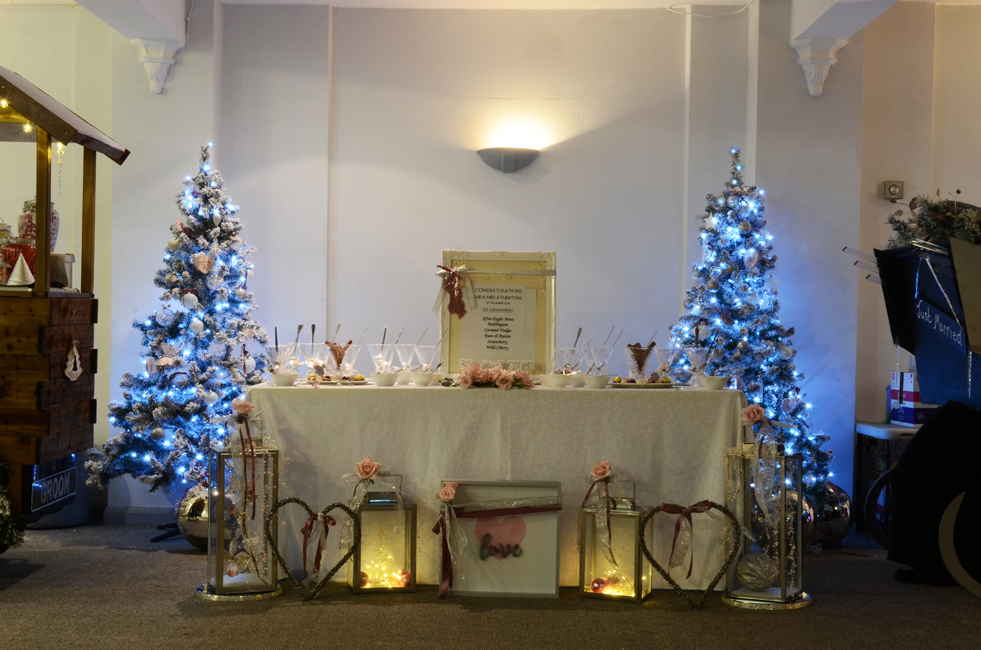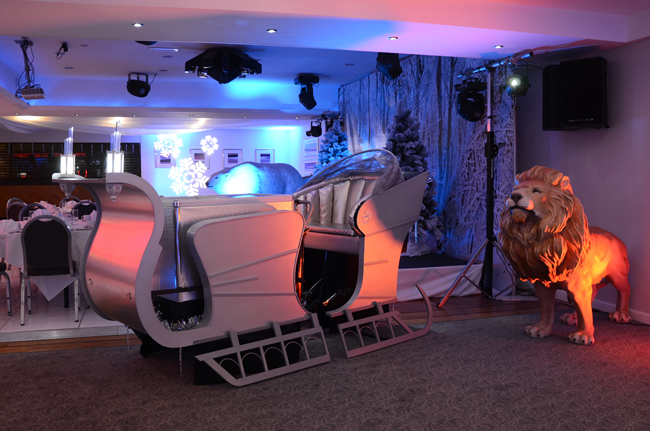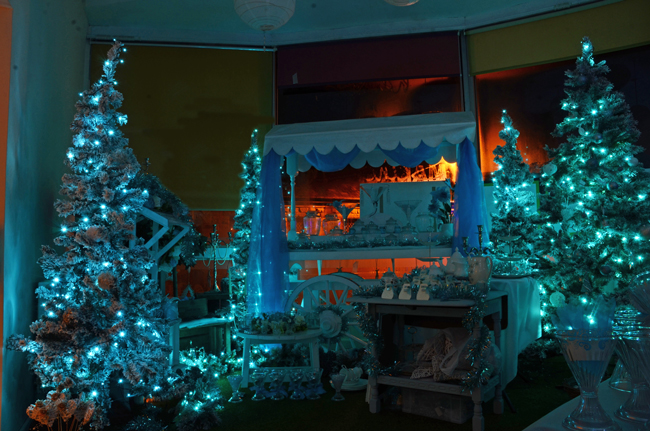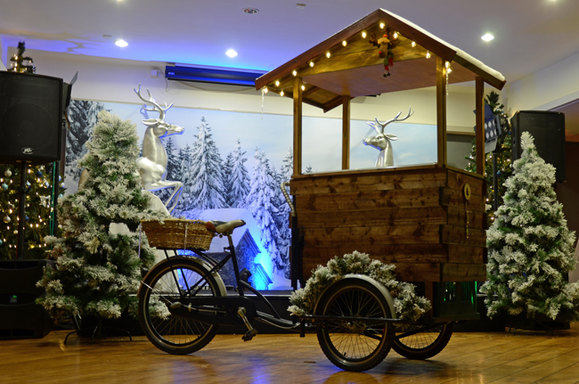 THE ICE DREAM SLEIGH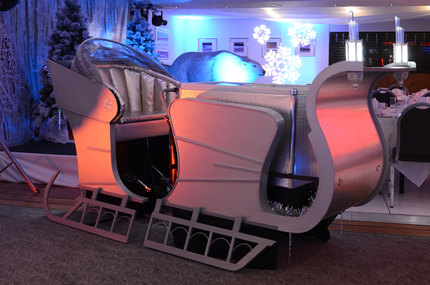 The only one of it's kind! – the world's only fully mobile Ice Cream Ice Dream Sleigh. Commissioned by Best Western Hotels in 2013 for their corporate Christmas parties, our Sleigh certainly delivers the 'Wow!' factor in abundance.
Since then it has been regularly delivering Ice Dreams each December including festive weddings – and for the extra 'Wow!' factor, we even cycled the Sleigh across the dance floor much to the amazement of all the wedding party!
Hire Package Includes:
THE ALPINE SNOW TRIKE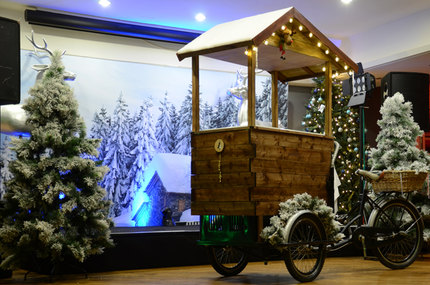 TRADITIONAL ICE CREAM TRICYCLE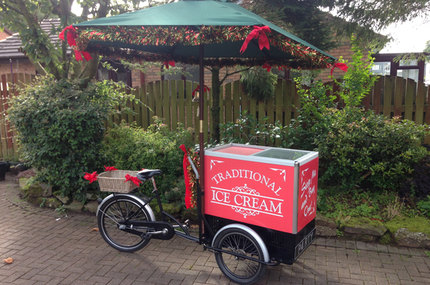 TRADITIONAL WOODEN CANDY CART

Our Traditional Candy Cart is made of solid wood with fully working wheels and is hand painted in satin white finish. The cart is suitable for sweets/candy or it can also be used to make an impressive display for gifts, crafts and cards etc.
Hire Packages Include:
£60.00

Day hire (please enquire about collection/delivery)

£125.00

Fully decorated to match your chosen colour scheme/theme & complete with all glassware, serving tongs, candy bags and lights included if required
We can also supply the cart fully stocked with sweets for an additional charge and with or without a serving representative.
CANDY FERRIS WHEEL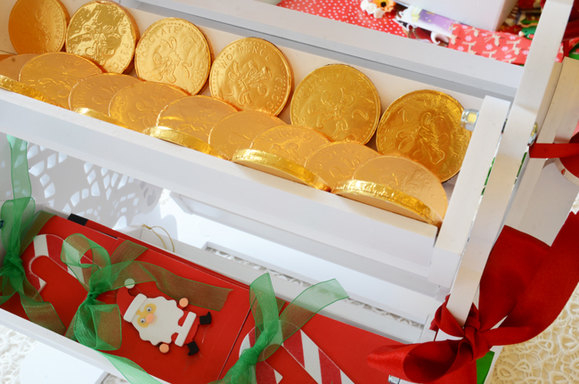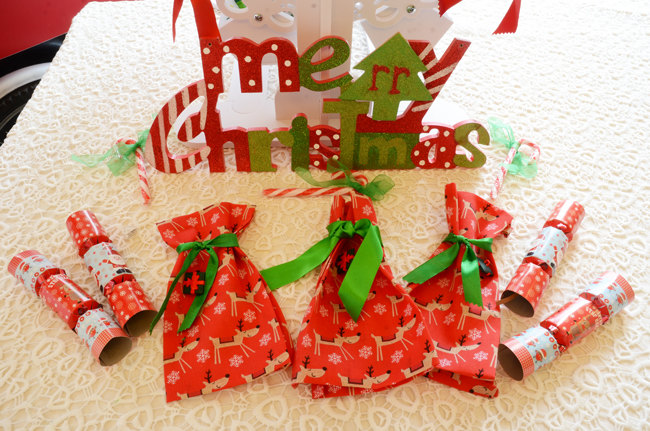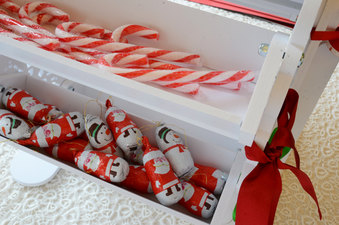 TRADITIONAL SANTA SUIT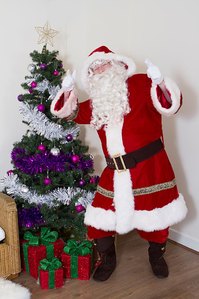 Our Traditional Santa Suit is one of the most luxurious you will ever find; in fact, every year it is used the feedback we receive is that it's the best Santa costume people have seen!
Full Costume Includes:
Plush full length suit jacket, hood & belt; 'over' trousers; boot covers with bells & buckles; padded Santa belly; authentic wig & beard (imported from America); Santa glasses & white gloves.
SANTA'S GROTTO
FLOCKED CHRISTMAS TREES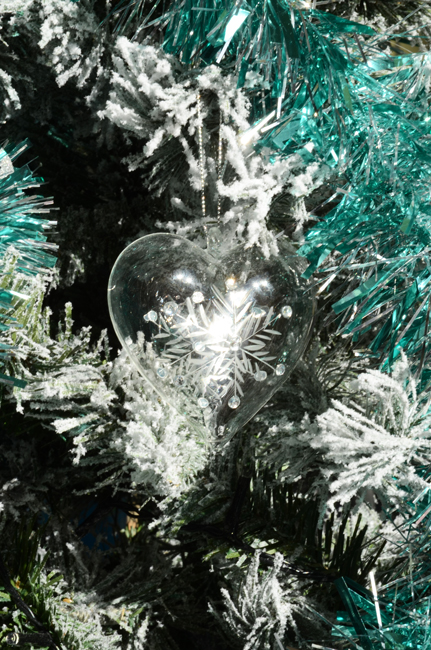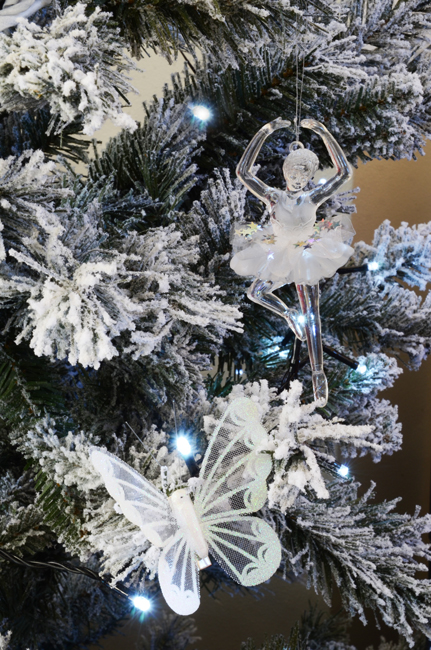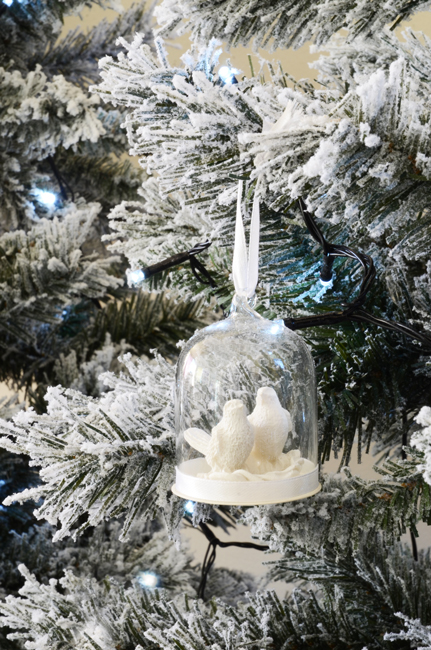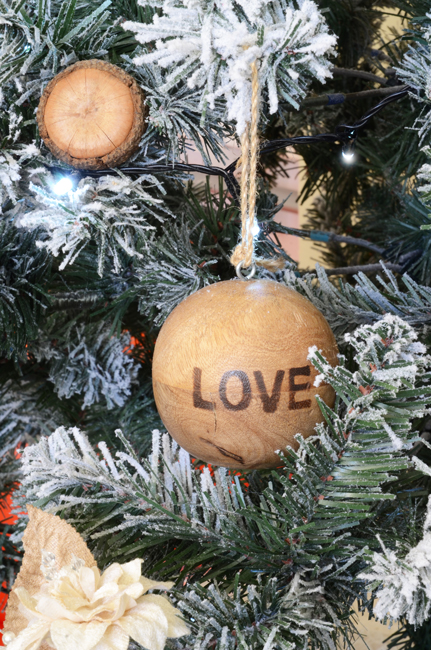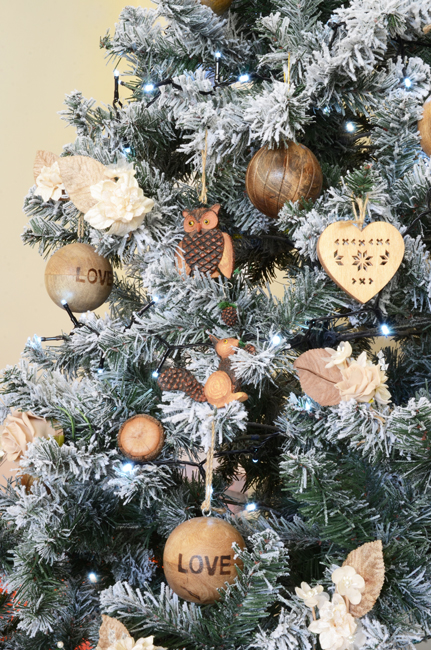 GIANT CHRISTMAS CRACKERS
DECORATED LANTERNS

Our decorative set of 6 lanterns make for a lovely display and present a warm glow and sparkle that will instantly transform any empty space or dark corner into an atmospheric and attractive feature. Made from polished stainless steel, the finish is both beautiful and classy.
Hire Package Includes:
£45.00 (please enquire about collection/delivery)

Decorated to match your chosen colour scheme/theme

Includes realistic floral decor, large baubles (up to 7″ diameter) and illumination

Set includes: 4 x 2ft tall lanterns & 2 x 1ft tall lanterns
GIANT CHRISTMAS BAUBLES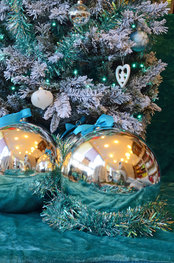 Measuring 12″ in diameter these giant decorative Christmas baubles can either be suspended from ceilings in clusters/individually or used as table top centrepieces. The baubles are non-breakable and have a high gloss mirror silver finish.
Hire Packages Include:
£20.00 (please enquire about collection/delivery)
£15.00

if booked with other items

Decorated to match your chosen colour scheme/theme

Set of 5 giant baubles
VINTAGE WOODEN CRATES & WICKER HEARTS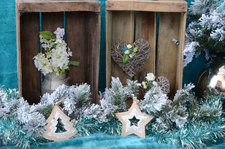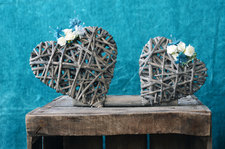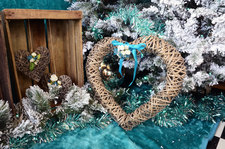 Our set of 3 genuine vintage French Fruit Crates give a really authentic warm and rustic display whatever the time of year but especially at Christmas.
Hire Packages Include:
£25.00 (please enquire about collection/delivery)
£20.00

if booked with other items

Decorated to match your chosen colour scheme/theme

Includes wicker hearts/jug/churn and floral additions to display inside or on top of crates